IÉSEG School of Management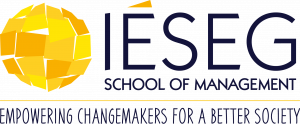 Established in 1964, IÉSEG School of Management is one of the top business schools in France. As a French Grande École and member of the Conférence des Grandes Écoles, IÉSEG is one of the most prestigious higher education institutions in the country. It has also been awarded the triple crown of international accreditations: AACSB, AMBA, and EQUIS. The School currently has 5 500 students at its two campuses; the historic campus in Lille and at Paris at La Défense, Europe's biggest business hub. Bachelor, Master of Science and Postgraduate Programs at IÉSEG are taught in English.
IÉSEG collaborates closely with the largest institute of research in Europe, the French National Centre for Scientific Research (CNRS). 82% of IÉSEG's permanent faculty is international, and the school has a network of more than 280 partner universities in 69 countries.
ICIE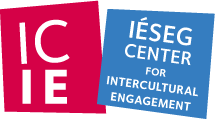 ICIE is one of IÉSEG's centers of excellence. Founded in 2017, ICIE brings together academics, instructors and staff from different departments who wish to collaborate and exchange practices regarding intercultural dynamics in business and the development of intercultural competence.
ICIE organizes research and practitioner events such as seminars, symposia or conferences focused around intercultural dynamics and their underpinning processes.
It offers insights into those phenomena via the academic and practitioner publications of its members.
It shares expertise via executive training programs and consultancy.
It provides insights into the development of intercultural competence among its staff, students and other partners.
IACCM International Association of Cross-Cultural Competence and Management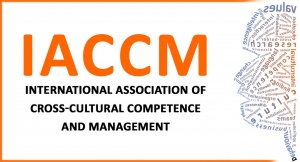 The aims of the IACCM is setting up an international network of experts in the field of cross-cultural competence to open the possibility for co-ordinated know-how transfer. Besides, we aim at bringing together those who work on this issue in order to promote and develop this subject collectively. The emphasis is laid on the organization of international workshops and conferences as well as to the creation of common research projects. Furthermore, it is an aim to facilitate the submission of project proposals, on the one side because the network facilitates finding suitable project partners, on the other because the existence of a consolidated network will in a sense be an encouraging argument with respect to research funds.
Know more about IACCM
IACCM Council Members
---
The team behind the scenes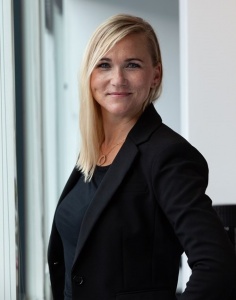 Dr. Barbara Covarrubias Venegas is a senior researcher and lecturer at the Department of Management of a university in Vienna, Austria. She worked and studied in Austria, Spain, Italy, Chile and Mexico and continues working with organizations and executives from global organizations. Barbara was also president of SIETAR Austria, as well as communications director and board member of SIETAR Europa for many years and currently is Secretary General of the IACCM International Association of Cross-Cultural Competence and Management. Barbara's research and training focus includes Cross Cultural Management, New Ways of Working, Flexible Organizations, Organizational Culture and Digital Leadership.
Linkedin Profil / Xing Profil / Twitter
---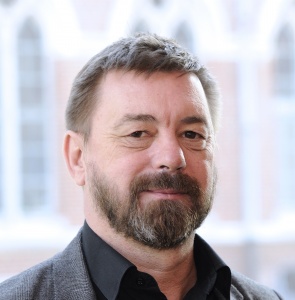 Grant Douglas has been involved in international education and training since 1991. He was in charge of the International Relations Service of different higher education institutes for 17 years. Since 2000, Grant has focused on the conception, organization and implementation of undergraduate, post-graduate and professional development study and training programmes with an international and intercultural dimension. Grant is currently in charge of developing the intercultural communication/management track at IÉSEG School of Mangement. He is a member of ICIE (IÉSEG Center for Intercultural Engagement) and vice-president of SIETAR France (Society for Intercultural Training, Education and Research).
---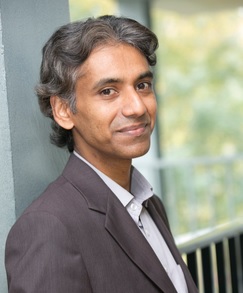 Dr. Jacob Vakkayil is an Associate Professor at IÉSEG School of Management. He is originally from India and was teaching at the Indian Institute of Management, Calcutta before joining IÉSEG. He is the Academic Director of the International MBA program at IÉSEG and is a keen observer of the dynamics of global business education.  His research explores inconsistencies and contradictions that arise in hybrid situations. He focuses on differences arising from cultural orientations, social organization, and economic systems in settings where  hybridty is highly evident. His recent work has been published in Management Learning, European Management Journal, European Management Review, Journal of Management Development and Journal of Management Inquiry.
---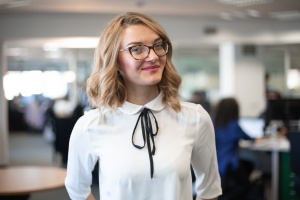 Gradiola Kapaj is a post graduated in International Business Management. She is a intercultural training manager and a project manager organizing several international congresses. She is currently a board member of SIETAR Italy, project manager of SIETAR Europa Congress in Belgium and team member of IÉSEG and IACCM congress in Paris. She is specialized in virtual team management and voluntary team management.
---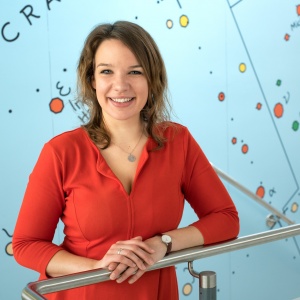 Dr Carolin Debray is a Senior Teaching Fellow at the Centre for Applied Linguistics, University of Warwick and a council member of IACCM (International Association of Cross-Cultural Competence and Management). Her research focusses on relationship building across cultures, intercultural teamwork, workplace communication and cultural adaptation. Her approach to intercultural communication is informed by her working and studying experiences in Brazil, Syria, Norway and Palestine.
Profile / Researchgate / LinkedIn / Twitter
---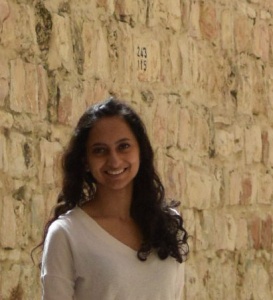 Verena Hanna, MA, is a project manager and currently working on her dissertation on Israeli visual history at the University of Vienna.  She is one of the editors behind SIETAR Espana's "Knowledge Bites" series. She is greatly interested in intercultural communication, both from an academic perspective and its practical applications.
---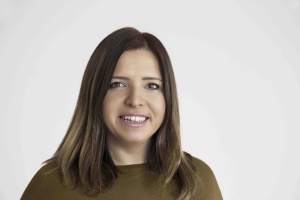 Anna Zelno is an Intercultural Trainer and Diversity Management Consultant
---
Local Organisation Team
---