➤ Early Bird Registration: 1 May 2019 to 30 July 2019 Extended to 10 August 2019

Participation fee:
| | | |
| --- | --- | --- |
| Early Birds | IACCM member, SIETAR member, IÉSEG staff | 390€ |
| | non-member | 470€ |
| | PhD student | 300€ |
| Regular | IACCM member, SIETAR member, IÉSEG staff | 450€ |
| | non-member | 530€ |
| | PhD student | 350€ |
In the participation fee included:
Participation in all conference sessions
Two coffee breaks each day, lunches (Friday and Saturday)
Welcome reception on Thursday afternoon
Farewell Cocktail on Saturday evening
Option (70€): The conference social evening will be held on November 1st at our premises. Join us for food and music from around the world (and Champagne from France).
Cancellation procedure:
The registration of participation is binding.
If you have to cancel the registration, please write to iaccm2019@ieseg.fr. You will get 80% back until 30 days before the start of the event. In all other cases, the financial responsibilities of the participants remain fully effective.
The participation fees are owed upon registration and are payable within 7 days following submission of the registration (but not later than 7 days before the starting day of the event).
Participation is not guaranteed until full payment of the registration fee is received.
The conference program may be subject to changes.
Payments will be refunded if the conference will be canceled by the organizer. In that case, the organizer will have no further liability to the client. Registrations remain valid if the conference has to be postponed.
Note: IÉSEG is not responsible for any failure to perform its obligations, if it is prevented or delayed in performing those obligations by an event of force majeure.
Where there is an event of force majeure, IÉSEG may notify it on the Conference website giving full particulars of the event of force majeure and the reasons for the event of force majeure preventing or delaying it in performing its obligations.
Force Majeure events include: natural disasters, terrorist attacks.
Conference Security
Please note that there is a security checkpoint to enter our premises. On registration day, please bring with you your passport or valid ID for security verification.
Note: Please make sure the name you registered with on the conference website matches your name on your ID to enter the La Défense Campus. Any accompanying person will also be required their full name on the valid ID provided in the registration (or the prior communication with the organisers).
Payment
All registrations must be pre-paid online or by bank transfer, in Euros (€). Payment for registration cannot be accepted onsite at the conference venue.
Full payment must be received in full prior to the Conference. If you register at the early registration rate, payment must be received in full by the Early Registration deadline. If payment is not received at this time, your registration rate will automatically be changed to standard registration and the regular fee will be due.
Payment methods
Online payment – After you have registered, a registration code and password will be generated automatically and sent to your e-mail account for login. Once you have received your login information, please click on the link provided in the registration confirmation e-mail so you can log in and make your secured payment online.
Bank Transfer – Transfers made must be exempt of charges to IÉSEG School of Management. In order to ensure that your payment is identified, please indicate clearly your full name and affiliation, followed by "IACCM 2019". Please allow enough time for bank transfers to be received by the deadline. If in doubt consult your bank to be sure.
The deadline for payment by bank transfer is October 24, 2019. After this date, only credit card payment will be possible.
IÉSEG bank detail information
Account holder
IÉSEG School of Management
Bank name
CIC NORD OUEST INSTITUTIONNELS ASSOCIATIONS (30027)
Registered address
32 avenue de la Marne – 59447 WASQUEHAL CEDEX
BIC/SWIFT Code
CMCIFRPP
IBAN
FR76 3002 7174 1100 0206 5980 111
>> IÉSEG VAT number: FR54783707052
>> Please scan the receipt of bank transfer and email to the local organiser iaccm2019@ieseg.fr.
>> Please be patient that it will take up to 5 days to validate both types of payment.
Confirmation of registration & payment
Your registration will be fully completed after payment.
Attendees who have registered, paid and not received confirmation within 14 days of payment, should contact iaccm2019@ieseg.fr
Privacy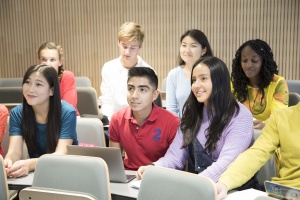 By registering to participate in this conference you agree that the personal data you submit will be used to process your registration and thus enable your participation in the event and your receiving updates regarding the event. Your data will be stored and processed in compliance with the EU legal regulations. Your contact information may be added to our communication database, the purpose of which is to inform on future events of IACCM and IÉSEG.
You may opt out from being included in this communication database any time, by sending an email to bcovarrubiasvenegas@gmail.com.
Audiovisual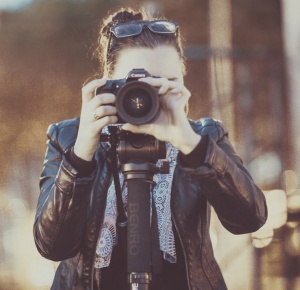 The congress venue and area will be used to photograph and record video and film footage. By your presence in this area, you acknowledge that you have been informed that you may be recorded as part of the release in any and all media now known or hereafter devised, in perpetuity, throughout the known universe and the advertising and publicity thereof by IACCM and IÉSEG.
Further, by your presence in this area, you grant your permission for your likeness and voice to be included therein without compensation, credit or other consideration. Thank you for your understanding and cooperation.
You will be able to opt out while registering on site.