Conference Program
DOWNLOAD THE CONFERENCE PROGRAM
For each coffee break, a poster session will be hosted in the break area and the following students will be available to get feedback:
Anna Böttcher (Rhine-Waal University of Applied Sciences/Germany)
Crystal Green & Linli Zhou (University of Jyväskylä/Finland)
Maaike Jongepier (University The Hague/The Netherlands)
Birgit Kraus (Aschafffenburg University of Applied Sciences/Germany)
Claudio Lorenza (University of Naples Parthenope/Italy)
Constanze Rath & Sina Großkopf (University of Passau/Germany)
Chandraketan Sahu (Indian Institute of Management Calcutta/India)
Emmanuel Silva Quaye (University of the Witwatersrand/SouthAfrica)
Elena Talavera (University Warwick/UK)
Maria Ventura (London School of Economics/UK)
Stephan van den Ven (Universite de Borgogne/France)
Conference Proceedings
DOWNLOAD THE CONFERENCE PROCEEDINGS
Pre-congress Workshops
Download descriptions:
IACCM-IESEG-2019 Pre Congress Workshop – « Gamification for Intercultural Intelligence Training »
IACCM-IESEG-2019 Pre Congress Workshop « Global DISC™ – Professional Global Mindset Certificate »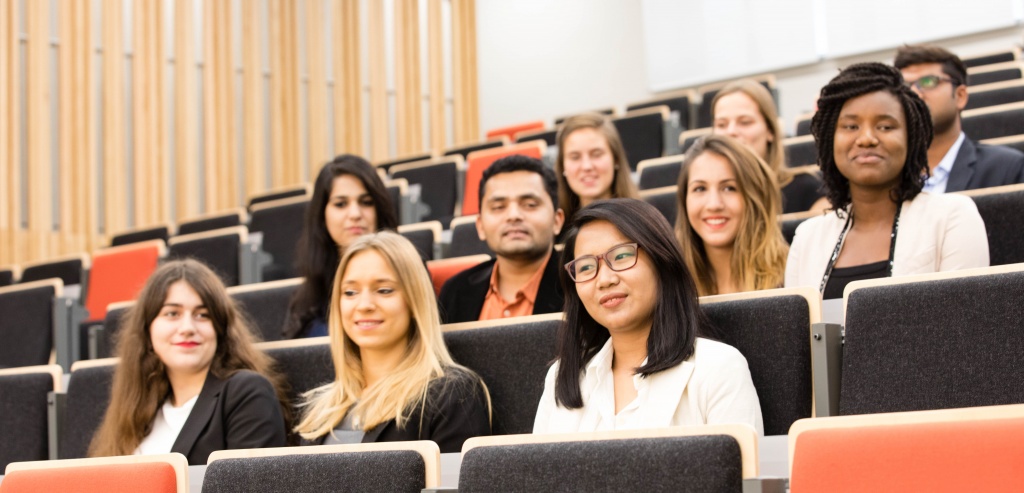 Thursday October 31, 2019
09:00-18:00 > Doctoral Workshop
09:00-18:30 > Pre-congress Workshops
18:30-20:00 > Conference Welcome in our premises
Friday November 1st, 2019
08:45-18:00 > Full day Conference in our premises
19:30-00:00 > Optional Conference Cocktail-Dinner in our premises (please see the registration tab)
Saturday November 2nd, 2019
09:00-18:00 > Full day Conference
18:00-19:00 > Farewell cocktail
---
KEYNOTE SPEAKERS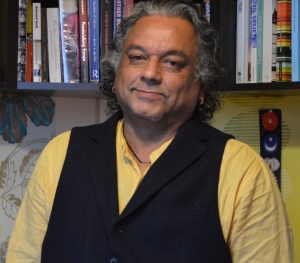 Bobby Banerjee is Professor of Management and Associate Dean of Research & Enterprise at Cass Business School, City University of London. He received his PhD from the University of Massachusetts at Amherst and has held academic positions at the University of Wollongong, RMIT University, University of South Australia and University of Western Sydney.
His research interests include sustainability, climate change, corporate social responsibility, critical management studies and Indigenous ecology.  He has published widely in international scholarly journals and his work has appeared in Academy of Management Learning & Education, Business Ethics Quarterly, Human Relations, Journal of Business Research, Journal of Management Studies, Journal of Marketing, Management Learning, Organization and Organization Studies.  He is the author of two books:  « Corporate Social Responsibility: The Good, The Bad and The Ugly » and the co-edited volume Organizations, « Markets and Imperial Formations: Towards an Anthropology of Globalization ».  He was a senior editor of Organization Studies from 2007-2019,  and Member of Editorial Board of Organization, Critical Perspectives on International Business, and Culture & Organization.
Interculturality, Power and the Decolonial Project
What does it mean for an organization to develop intercultural competence? Which organizational stakeholders are the targets of intercultural strategies? In what ways, if any, do these stakeholders benefit? Why does diversity need to be managed? Who is doing the managing and who is being managed? In my talk I will explore some of these questions. I argue that much of management research on intercultural encounters is silent about the power asymmetries that underlie these intercultural 'exchanges'. In particular interactions between multinational corporations and their stakeholders in the 'developing' regions of Africa, Latin America and Asia are informed by colonial relations of power that can further marginalize vulnerable stakeholders.  I discuss the challenges that arise in these intercultural encounters and explore possibilities of decolonizing intercultural encounters.
---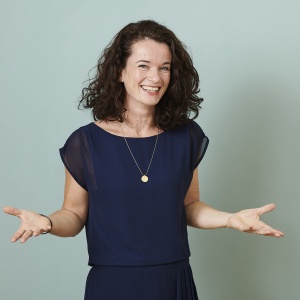 Susan Salzbrenner is an organizational psychologist with 10 years of experience in consulting and people development, with a specific focus on organizational & talent development on a global scale. Her expertise lies in designing effective and impactful blended learning and development solutions while ensuring that organisations are creating a culture that is fit for humans and fit for the future.
With her international background, Susan focuses her work on multinational organization that brings a diverse group of people together across a (mostly) virtual space. She has lived in six countries on four continents, and is currently based in Copenhagen, working as a senior consultant for Implement Consulting Group.
Unleashing human potential in a multicultural, VUCA environment
Developing organizations that spread across multiple cultures and operate in a VUCA world calls for more than organizational refinements, procedural adjustments or the addition of a few tools. Instead, global leaders of the future must revisit the fundamental assumptions and embedded beliefs that organizations are built on.
The engagement data across the world suggests that employees have a lot more to give. Many are disengaged, demotivated or have internally resigned. To unleash their creativity, innovative potential and entrepreneurial activism, organizations (whether private or public, profit or non-profit) need to rethink how they can unlock this collective potential of diverse perspectives. In this talk, we will – together – explore a new world full of inclusive leadership behaviors, structural as well as management innovation of pioneers around the globe.